Our philosophy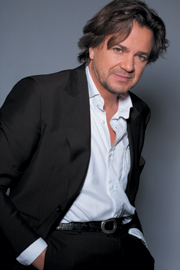 Jean-Claude Biguine opened his first salon at the age of twenty-two. He designed a functional salon, offering clients very affordable services. He soon opened a second salon, then a third, a tenth, and the rest is history. Jean-Claude Biguine is now present in 9 countries, including the USA (headquarters in NYC)  and overseas territories with 289 Hair Salons, including 86 Beauty Salons and 3 training centers: France, Italy and Japan.
The Jean-Claude Biguine Hair Salons
Jean-Claude Biguine's expert hair salons cut, taper, layer, color, blow-dry, straighten and style your hair with great care, obtaining consistent professional results. All the hairdressers and colorists who work in the salons are highly qualified and offer a personalized service.
Beauty Salons
Jean-Claude Biguine Beauty Salons offer a wide selection of beauty treatment services using cutting edge equipment and professional products that give fantastic results!